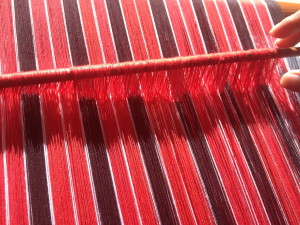 utmost importance to have equal distribution of the sakyot across the new skirt laga (the weave) ~ teacher jenny shares that the sakyot divides the threads for a smoother weave. it took us about 2-3 attempts (sakit! the pain of struggle) to prepare the sakyot, redo a couple of times because of unequal measurements, it is a learning progress for me and a final sakyot done by teacher jenny, a total of ~2.5 hours. sakaysay ang sakyot, the sakyot combs and divide the threads of the laga required for a smooth weave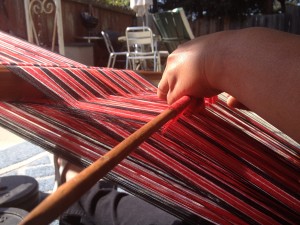 laga finally begins after the sakyot is in place, corrected many times with this novice weaver until each thread is of the same height, same level across the laga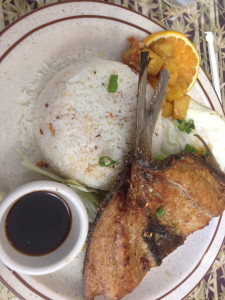 a welcome treat of bangsilog, fried fish with eggs and garlic rice and a side of mango with herbs, from dampa, a local filipino restaurant in castro valley, ca
by leng leng
Sarap! Delicious! Home-made adobong pusit (squid) by the bawer sisters.
It's not just about laga (weaving), this is also about learning about other cultural traditions, food! Younger sister, shalom, taught older sister and shared her adobong pusit recipe. Sarap ang buhay! Life is good! Mabuhay!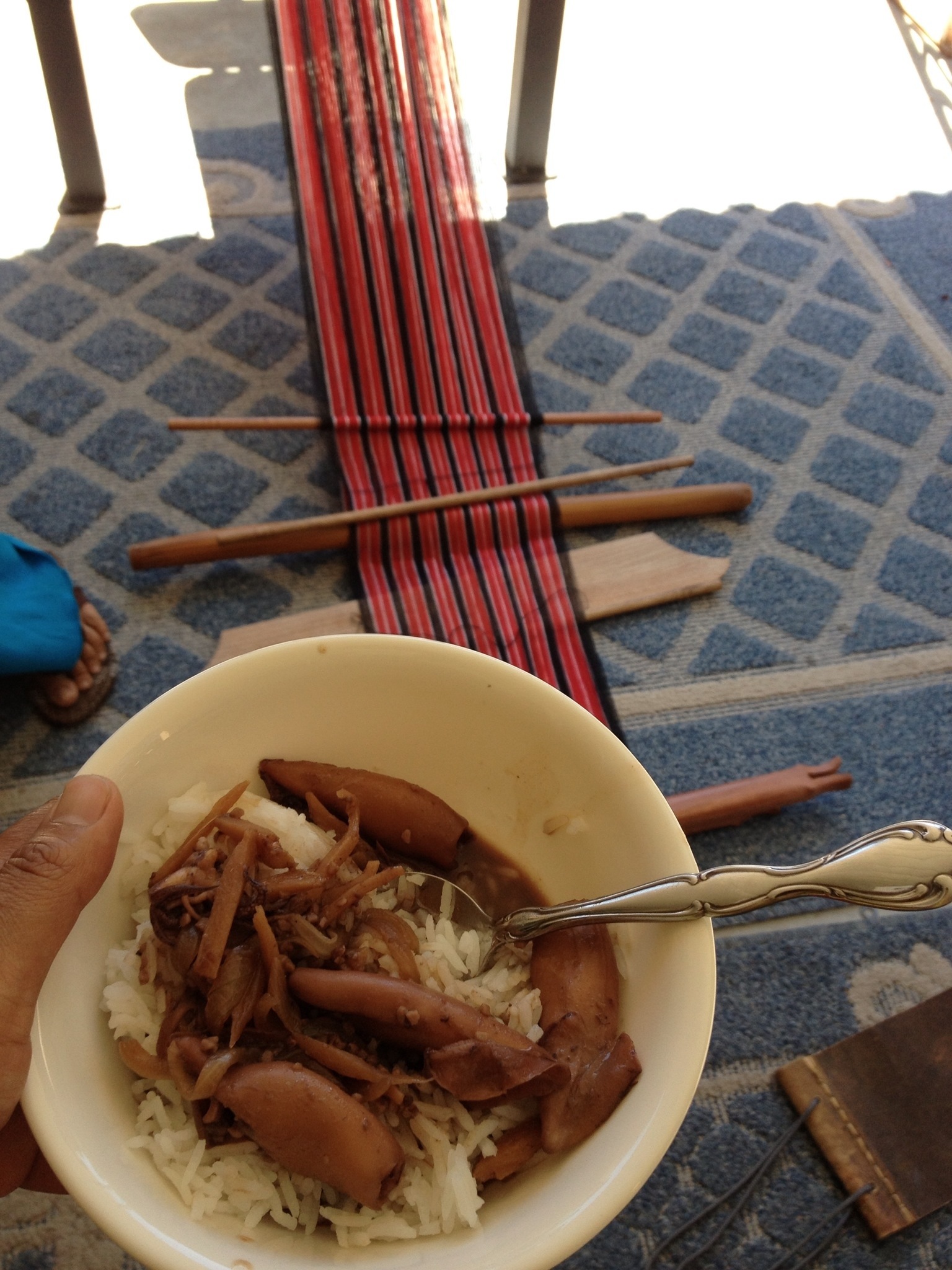 by leng leng
What an honor to learn from not just one but two bawer sisters as we move towards a bigger laga, a kalinga skirt. It was a great honor to have my twin sister with her twins present as i finished the kalinga belt in their presence. Mabuhay!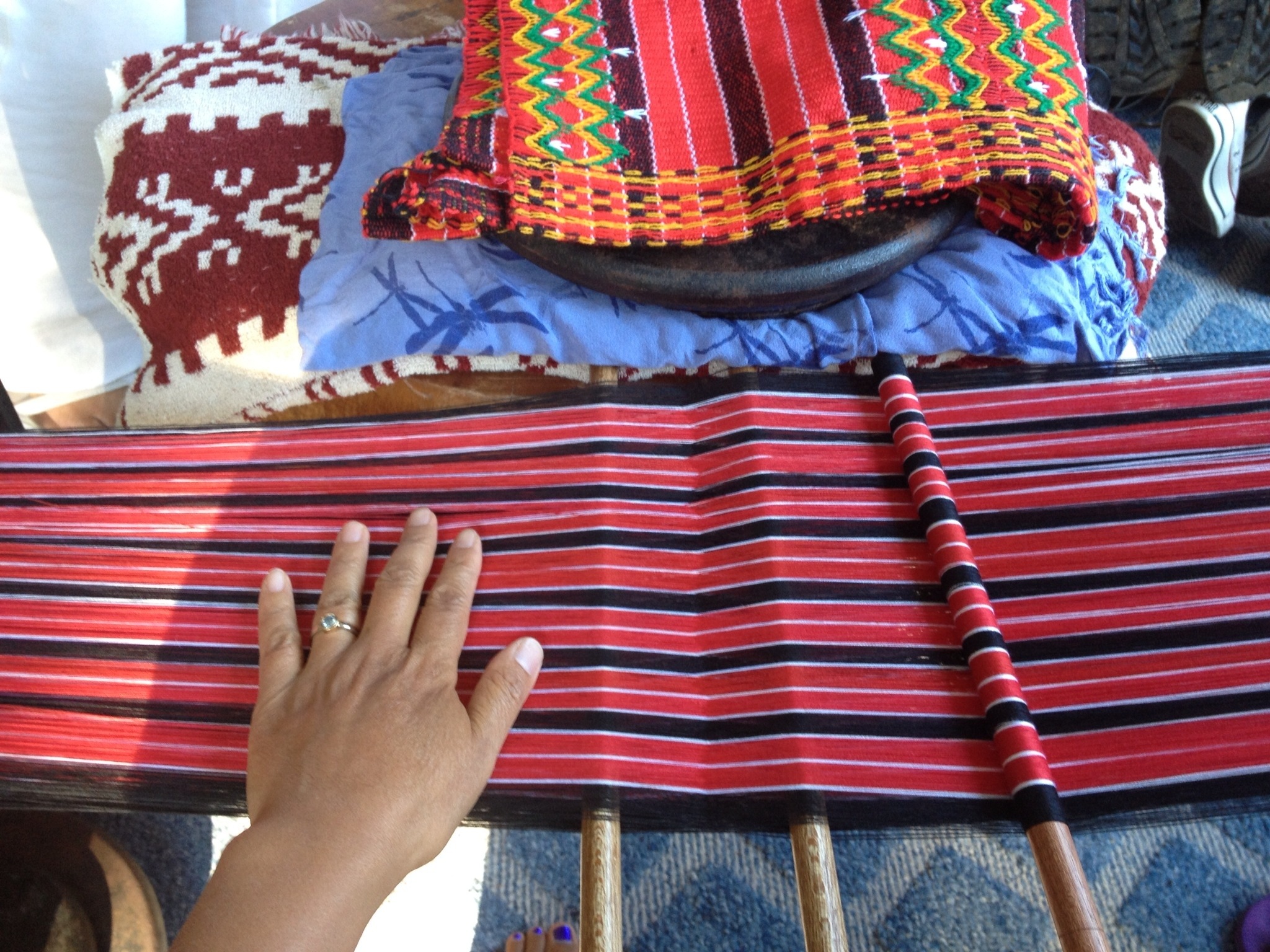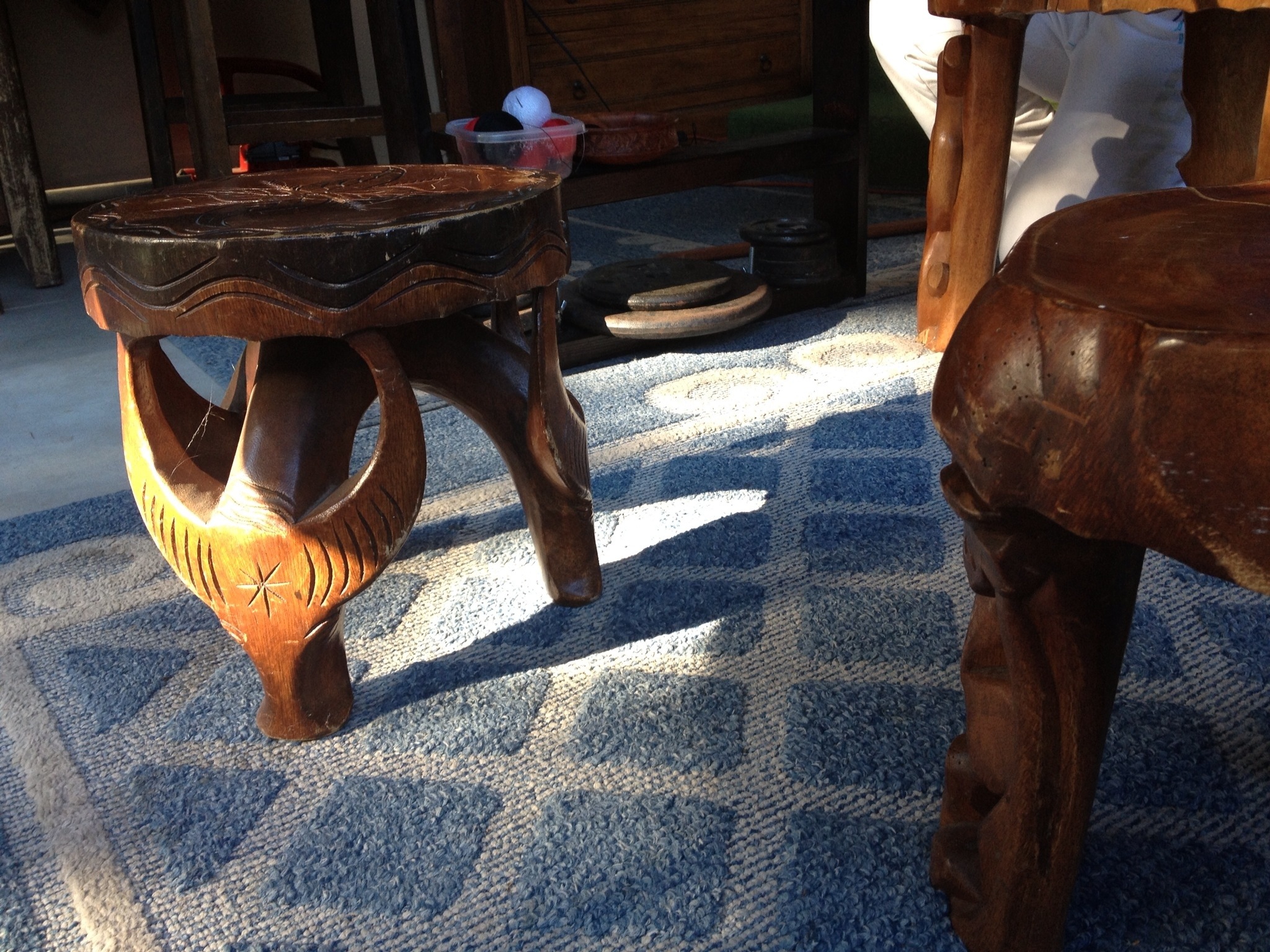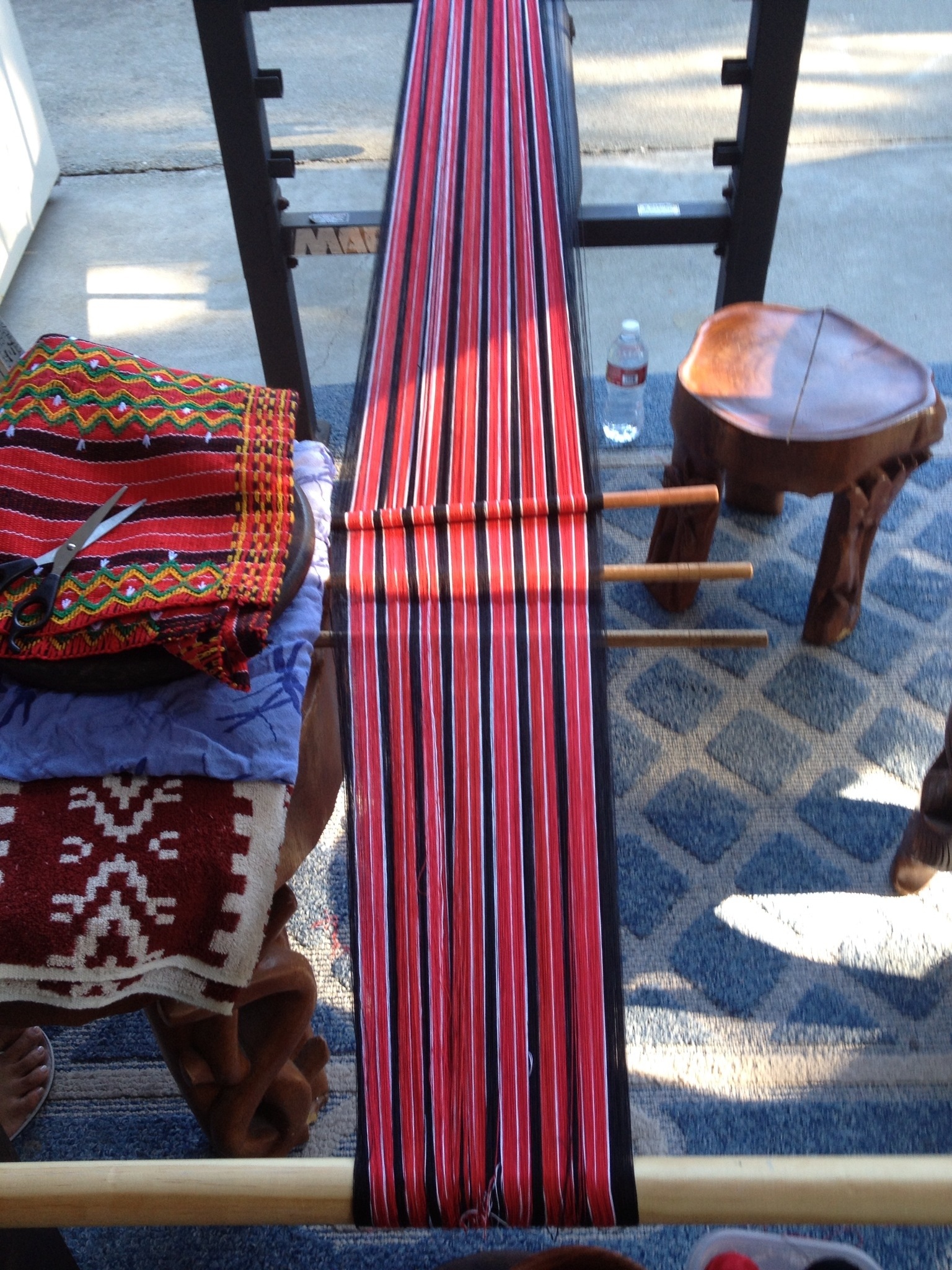 by leng leng
mabuhay! so thankful for this opportunity, mabuhay jenny bawer young and first apprentice, holly calica, for giving this joyful gift. i am sure that jenny's parents and family are proud to share the kalinga traditions. 
by leng leng